Which Game is Best for Me?
So you've got a love for cars and are wondering what the best racing games are for getting close your favourite metal. Whittling down the greatest racing titles of all time into a top four is almost impossible and therefore some ground rules will be needed. The following four represent current racing games that are widely accessible to the public and offer different racing experiences. We're only interested in real world cars, so no Mario Kart, sadly.
Gran Turismo Series: PS1, 2 and 3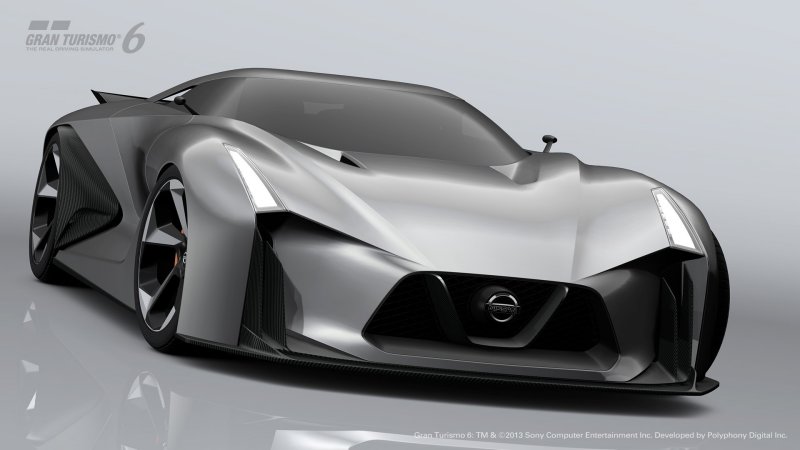 Cars. Over one thousand of them. As cliché as it may sound, the Gran Turismo series is more an experience than a computer game. Since its inception in 1997, Polyphony Digital have created a virtual world where over a thousand cars from across the globe are playable on the most iconic tracks in the world.
It's also one of the rare examples where each game is special in its own right. While the likes of Need for Speed and Test Drive had already blessed petrolheads with a virtual motoring experience, the Gran Turismo series brought character and unique challenges to every car within it. Gran Turismo Concept saw a race involving the Toyota Pod, a car with a wagging tail. GT4 brought in endurance racing, including both the 24 hours of Le Mans and the Nurburgring.
Gran Turismo's physics are so advanced that racing drivers have been known use it for practicing racing circuits prior to visiting them. Amazingly, the series has managed to turn gamers into racers through its driving Academy. Polyphony Digital allow gamers to participate in driving challenges on Gran Turismo, with the fastest from the final event going into boot camp. Winners of the GT Academy include Jann Mardenborough and Lucas Ordóñez, who have gone on to drive for Nissan at Le Mans.
Forza Motorsport 5: Xbox One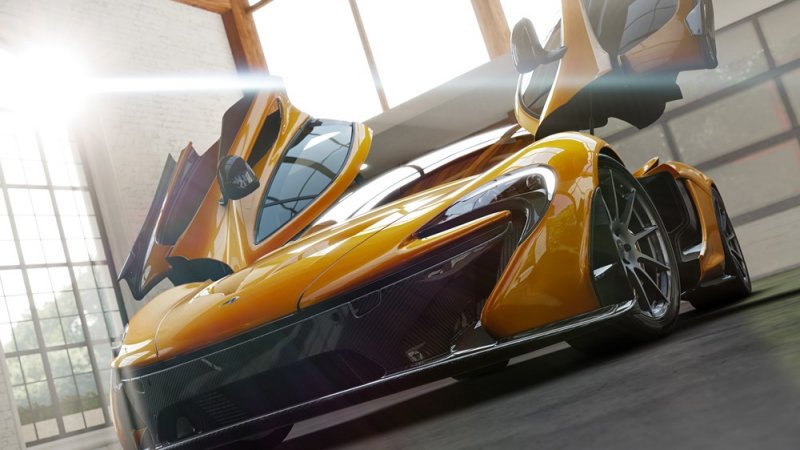 So you're an Xbox owner and you absolutely love cars. Reading the above may have left you feeling neglected, but worry not, as Forza Motorsport is the game for you. Unlike the Gran Turismo series, Forza Motorsport isn't all about quantity, as Forza 5 only had around 200 cars to GT's 1200. For what Forza lacks in numbers it more than makes up for in realism.
Forza aims to bring the detail and history of cars to virtual drivers. Cars aren't perfect and neither are the circuits they drive on. Forza has a feature where you can explore every nook and cranny of your favourite car from the engine bay, back seats and even ripples on the paint of a Ferrari F40. Tracks are laser scanned, too. Forza 5's portrayal of the Nurburgring is spot on, as it captures the tracks bumpy surface and overgrown runoff areas.
One of the standout characteristics of the Forza series is the sound of the cars. From the screaming wankel engine of Mazda's 787B Le Mans car to the quiet hum of a Formula E racecar, Forza has the sound spot on. While the appeal of driving games is how realistic the cars handle and respond to a drivers input, yet it's arguably about character, too. It's not just Forza's driving model that sets it apart from the rest, it's the soundtrack of a V8 or V12 that's truly second to none.
Formula One 2015: Xbox One, PS4 and PC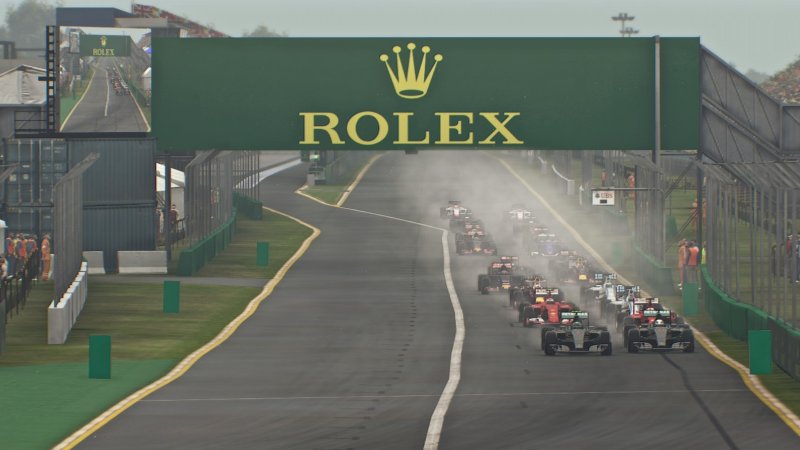 Codemasters have held the rights to produce Official Formula One games for the past six years, taking it over from the well-received offerings from Sony's Studio Liverpool in the early 2000s. Codies previous titles have put the player in not only the driving seat of an F1 car, but to also live the life of a driver too. This year sees the focus shift from the lifestyle of F1, to the broadcasting of it. Ironically, F1 2015 is the closest you'll get to feeling like an F1 driver.
F1 2015 is Codies first offering on the next generation consoles. At 60fps and 1080p, the visuals are crisp and buttery smooth. The lower frame rate of the previous titles hampered consistency and detached the player from the action. Now, you can work up to 'the limit' and consecutively drive at that level, that is, providing your tyres don't wear too quickly.
Arguably, one of the dullest aspects to modern Formula One is the never-ending fuel and tyre saving. Thankfully, F1 2015 makes the conservation aspect of racing enjoyable and almost subliminal. Geoff, your handy race engineer, will keep you updated with everything you need to know about the car, allowing you to focus on the job at hand. The relationship between you and your race engineer only adds to the immersion, and it's immersion that makes F1 2015 the best motorsport title out.
Project CARS: Xbox One, PS4 and PC

Project CARS is a racing simulation game tailored towards racing enthusiasts. CARS is an acronym for Community Assisted Racing Simulator, as the title was crowd funded and tested by the racing community. Slightly Mad Studios, developers of the Need for Speed: Shift series, have focused on the emotion of motor racing, yet they have often been criticised for poor handling mechanics and lackluster track design. Project CARS was the studios attempt to make a simulator approved by the community, and they have... sort of.
Those looking for realistic handling and an in-depth career mode won't be disappointed with Project CARS. Most of the cars are race prepared, making them relatively predictable and enjoyable to drive. Players will be rewarded for pushing cars hard and taking risks, but going beyond the limit of a car is punishing. Cars, much like they do in real life, will snap out of control and leave you out of the race. On the hardest difficulty, the slightest kiss of Armco will result in frustrating, race crippling damage.
Where Project CARS really shines is in its career mode. You can quite literally do anything you want. Most real world racing drivers would have started in go-karts, before moving into single seaters and progressing through to the pinnacle of motorsport, Formula One. You can follow this path in Project CARS, but you can also start and Formula One, or the Renault Clio Cup, or even GT racing. While its handling model may be intimidating at first, Project CARS offers the most fluid racing experience there is.